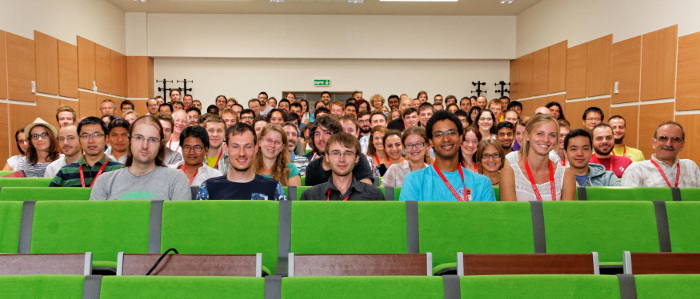 ESM 2015 was held succesfully in Cluj-Napoca, Romania, with topic "From basic magnetic concepts to Spin currents". It gathered 110 participants, with a vast majority of PhD students. These came from 29 countries mostly in Europe, however with a few participants from Japan, Korea, India, Mexico, Israel... All appreciated this lively melting pot, with 37 nationalities present.
As for previous School, activities consisted in lectures (40h), question sessions (8h), access to a Library on Magnetism, and practicals (4-6h). The latter comprised ab initio calculations, spin numerical models, magnetic force microscopy, and exercises on units, model of ferromagnetism, spin currents, Rashba effects, conneciton of experiments with theory.
Subscribe to the mailing list to stay tuned for the future Schools.