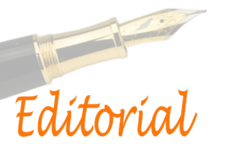 04/04/2023
In this editorial, Olivier Fruchart, President, and Dennis Meier, Vice-President draw our attention to the annual elections of the General Council members of the European Magnetism Association (EMA).
Dear Colleagues,
The General Council (GC) is the decision-making body of EMA. It sets the general policy and oversees its various actions, such as the European School of Magnetism (ESM) and the Joint European Magnetism Symposia (JEMS). The GC consists of one elected representative per European country involved in magnetism research, as well as the EMA Presidents and Officers. Members of the GC are elected for three years at a time and an elected person may serve a maximum of two consecutive terms.
This year, new representatives are to be elected for the following countries:
- Belgium

- Norway

- Slovakia

- Turkey

- The United Kingdom

- Albania*

- Lichtenstein*

- Montenegro*

- North Macedonia*
(*These countries are currently not represented in the GC. Nominations of possible candidates are very welcome; if you live in one of these countries and if you are active in magnetism, please consider nominating a candidate)
Furthermore, for several countries, the current representatives are ending their first term of office and they are therefore eligible for re-election. The respective countries are:
- Austria

- Czechia

- France

- Greece

- Hungary

- Ireland

- Italy

- Lithuania

- Poland

- Portugal

- Romania

- Slovenia

- Spain

- Sweden
(Currently, representations of Russia and Belarus are suspended due to the war in Ukraine, so no action is required for these two countries) [news].
As EMA represents a diverse community, nominations of women and other typically underrepresented groups are particularly welcome.
Nominations can be made by magnetism organisations in the different countries or by individuals, especially if there is no representative magnetism organisation. The election will be conducted by all active members of the GC.The deadline for nominations is 30 April 2023. Please check EMA's website for the details of the nomination form and process.
The elections will take place in May-June 2023 and the new term will start with the next General Council meeting at JEMS in August 2023.
Best regards,
Olivier Fruchart, President
Dennis Meier, Vice-President