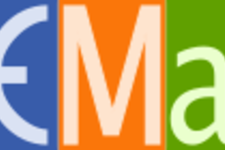 10/03/2022
In the context of the devastating war in continental Europe launched by Russia against Ukraine on 24 February 2022 with the support of Belarus, the European Magnetism Association has set its policy
In the context of the devastating war in continental Europe launched by Russia against Ukraine on 24 February 2022 with the support of Belarus, the European Magnetism Association has set the following policy:
Suspension of the national representatives of the Russian Federation and Belarus in the EMA General Council as well as in the JEMS and ESM committees.
EMA will promote programmes to provide specific support to participants from Ukraine.
As stated in the EMA Statutes, this urgent decision has been legally taken by the President, subject to approval by the next General Council, which took place during JEMS Conference from 25 to 29 July 2022. However, in order to make a decision that takes into account all opinions, today, 10 March 2022, individuals and bodies that play a key role in these matters gathered for a joint meeting: the EMA Executive Board (the Officers), and the organisers of JEMS2022 and ESM2022, who also represent the opinions of the different committees behind these events.
The policy defined by EMA is based on people's affiliation, in no case on their nationality. It is directed against the Russian state and its institutions, not against any individual. Our deepest thoughts are for the scientists and their families who are suffering from this situation. This especially concerns the scientists based in Ukraine who may no longer have the opportunity to conduct research and are risking their lives. We also appreciate the courage of the Russian-based scientists who have opposed Putin's regime and the war, some of whom have spoken out publicly, putting themselves in danger. A stable peace can only be achieved on the basis of mutual respect and understanding between people, and we hope that the links between people will remain strong during this crisis to build a better future when the time comes.
This policy will be revised in the future as conditions change, hopefully as soon as possible.
10th March 2022. Updated: 27 December 2022.
Burkard Hillebrands, President of the European Magnetism Association. (2022)
Olivier Fruchart, President of the European Magnetism Association. (2023)