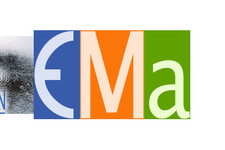 21/05/2019
A series of new members have been appointed in the general council of EMA, providing an enlarged representation of European countries.
The following members have been appointed, with term expiring in 2022.
Anatolie Sidorenko
Moddova
Andrejs Cebers
Latvia
Cathrine Frandsen
Denmark
Maarit Karppinen
Finland
Vladan Kusigerski
Serbia
Dennis Gerhard Maier
Norway
Ivan Nedkov
Bulgaria
Damir Pajić
Croatia
Sergei Trukhanov
Belarus
Raivo Stern
Estonia
Alex Tovstolytkin
Ukraine
See the full list of members of EMA's general council. The next general meeting will take place during JEMS2019, in Uppsala.