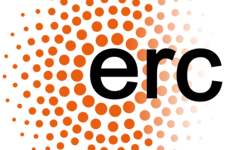 24/02/2022
Results for call 2021 ERC Starting grants have been published. Among these, several projects are related to magnetism.
CHITTA Lakshmi Pradeep
Max Planck Society (DE)
ORIGIN: Resolving magnetic ORIGINs of the hot solar atmosphere
COVI Erika
NaMLab gGmbH (DE)
MEMRINESS: Memristive Neurons and Synapses for Neuromorphic Edge Computing

DREAU Anais
CNRS (FR)
SILEQS: Spins Interfaced with Light for Quantum Silicon technologies

GENEAUX Romain
CEA (FR)
SPINFIELD: Controlling spin angular momentum with the field of light

PERFETTI Mauro
University of Florence (IT)
ELECTRA: ELEctrically ConTRolled magnetic Anisotropy

PIRRO Philipp
TU Kaiserslautern (DE)
CoSpiN - Coherent Spintronic Networks for Neuromorphic Computing

All grants from Physical Sciences and Engineering Domain.