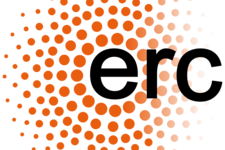 29/11/2017
The results for the call ERC consolidator grants 2017 have been published recently. Among these, 10 projects are related to magnetism.
MULLEGGER Stefan
University of Linz
SARF: Single-Atom Radio Frequency Fingerprinting (single-spin resonance at the scale of individual atoms and molecules)
TASSIS Konstantinos
Greek Foundation for Research and Technology (Greece)
PASIPHAE: Overcoming the Dominant Foreground of Inflationary B-modes: Tomography of Galactic Magnetic Dust via Measurements of Starlight Polarization
TELKKI Ville-Veikko
University of Oulu (Finland)
UFLNMR: Ultrafast Laplace NMR
PE'ER Asaf
University College Cork, National University of Ireland (Ireland)
O.M.J.: Origin and Magnetization of astronomical Jets
ALEXANDROWICZ Gil
Technion - Israel Institute of Technology (Israel)
Rotational Waves: Controlling and resolving rotational quantum states in a molecule-surface collision: Matter-wave magnetic interference experiments with ground state molecules
HANSON Ronald
Delft University of Technology (Netherlands)
QNETWORK: Quantum networks wired by multi-spin entanglement
HAVERKORN Marijke
Radboud University Nijmegen (Netherlands)
MAGALOPS: The MAgnetic field in the GALaxy, using Optical Polarization of Stars
GOMES Manuela
University of Minho (Portugal)
MagTendon: Magnetically Assisted Tissue Engineering Technologies for Tendon Regeneration
BOGANI Lapo
University of Oxford (United Kingdom)
MMGNRs: Molecular Magnetic Graphene Nanoribbons
MORTON John
University College London (United Kingdom)
LOQOMOTIONS: Local quantum operations achieved through the motion of spins
See also: all 2017 ERC consolidator grants in Physical Sciences and Engineering
All 2017 ERC consolidator grants and related information can be found on the ERC web.