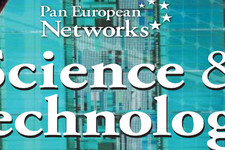 14/08/2017
The SpinTronicFactory advertised in Pan European Networks


The EMA action SpinTronicFactory was advertized in the 23rd issue of Science and Technology from the Pan European Networks.
The SpinTronicFactory is a European network founded in 2016 with a mission to promote research and innovation in Europe based on spintronic applications. It is based on a legal Memorandum of Understanding involving academic and industrial actors all across Europe. Alongside this, the European Magnetism Association (EMA) aims to promote the development of magnetism and magnetic materials in Europe, and hopes to achieve this by enhancing the visibility and impact of research on fundamental and applied magnetism. EMA acts as an umbrella organisation for activities in magnetism in Europe, giving magnetism a strong voice in the concert of physical sciences.

Pan European Networks asked the SpinTronicFactory's director, Dr Paolo Bortolotti, about the role of the organisation and the importance of better links between academia and industry.