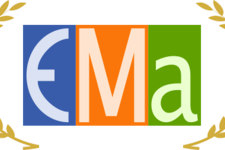 01/11/2023
The call is open for the 2024 Young Scientist Award of the European Magnetism Association. Nominations should be sent by January 31, 2024.
In 2019, the European Magnetism Association (EMA) established two awards. The Young Scientist Award is awarded every year to a young scientist, for theoretical or experimental work performed mostly in Europe, in fields of fundamental or applied magnetism. The Dominique Givord Award for Advancing Magnetism in Europe is awarded every three years to an excellent Scientist (or a group of maximum three scientists), who has significantly helped to push forward magnetism research and the magnetism community in Europe.
In 2024 the Young Scientist Award will be granted again, and this call is now open. We would like to ask for your participation. Please submit your nominations by January 31st, 2024 to the Officer for Awards Christian Back, and a copy to the EMA President Olivier Fruchart.
Documents: nomination form ( docx | pdf ) and more information on the call.
The award consists of a certificate, a unique prize - see below :), a monetary award of €2,000, an invitation to attend the JEMS 2025 in Darmstadt, take part in the awards ceremony and present a plenary talk, and a travel allowance of €500 to that purpose.
The nominated candidate must have defended the doctorate no more than five years before the nomination deadline, with allowances for military service and parental leave. Candidates at a previous call can be nominated again, if not previously awarded.