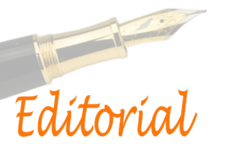 24/08/2023
In this August 2023 editorial, Diana LEITAO, the EMA Officer for Industrial Relations, presents her view on enabling more vital collaboration among academics, society, and industrial partners within the broad field of Magnetism.
Dear Colleagues,
It brings me great joy to join The Executive Board of The European Magnetic Association (EMA) and to take an active role in contributing to its mission. As Officer for Industrial Relations, I will work to promote and expand activities that can enable stronger collaboration among academics, society, and industrial partners within the broad field of Magnetism.
One overarching goal is to create more opportunities that can bring EMA's activities, and all members, closer to companies that share common interests within the field of magnetic materials and devices. This is a shared aspiration within the magnetism community as evident from the findings of the EMA 2023 survey. This initiative will require a collaborative approach, where we hope to involve all members and rely on shared goals and partnerships in both national and international magnetism organizations.
For those of you planning to attend JEMS2023 in Madrid, the organization has put together two events to kick off such conversations. On Monday 28 August at 18:30, a special session under the umbrella of Magnetism bridging academia and industry will take place. In this session, young and senior scientists working in academia, research centres, and industry will share their experiences, followed by an open discussion with all the attendees. On Wednesday 30 August at 16:00, all participants can join the Roundtable discussion on Magnetism and the Green & Digital Transition with panellists across all sectors. Creating a sustainable future will require the combined effort of people across many different disciplines, industries, and technologies. The diverse and extensive expertise within EMA in these areas means that we will have a vital role to play.
JEMS2023 will be a wonderful venue to gather ideas and plan for the continuation of such activities. I will be joining, and am looking forward to the discussion with all of you! Finally, if you have any proposals, suggestions, comments, or wish to get actively involved with these actions, do not hesitate to contact me.
See you in JEMS2023 in Madrid,
Best regards,
Diana LEITAO, Officer for Industrial Relations