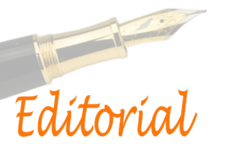 09/05/2023
In this editorial, Olivier Fruchart, President, and Dennis Meier, Vice-President give us a summary of answers and actions that EMA has taken – or considers taking – following the online survey conducted at the beginning of 2023
Dear Colleagues,
In July 2022, we started our three-year mandate as President (Olivier Fruchart) and Vice-President (Dennis Meier) of the European Magnetism Association (EMA). One of our goals is to further strengthen the links between the magnetism community and EMA. In particular, we would like to get the community involved even more in defining future strategies to ensure that EMA is evolving commensurate with the needs and that the association can serve the community in the best possible ways.
As an important step in this direction, we launched a survey targeted at the magnetism community earlier this year, addressing some of the core activities of EMA, such as communication, events (e.g. JEMS and ESM), as well as different services for the community. We are happy to announce that we received more than 300 contributions and we'd like to thank all participants for sharing their opinion, and for giving detailed comments and suggestions for how to improve EMA. We greatly appreciate your feedback and spent the last months evaluating the outcome. We are taking all input very seriously and already used it to guide us in assessing ongoing actions as well as in the development of new initiatives. The results of the survey, along with some comments from EMA and ideas for actions, are described in detail in a document publicly available on EMA's website. Here, we report on the main conclusions and actions that we have started to implement.
Very positive feedback was received concerning the information provided by EMA about the calendar of events, news, and the job market. The newsletter appears to be the most relevant communication channel, followed by EMA's web page and the information posted on social media (Twitter and LinkedIn). We also received a number of more detailed comments, which will help us to further improve our communication activities. Another key outcome was that many participants are interested in a stronger link between EMA and the national magnetism communities and societies in Europe, which can be of great mutual benefit for all. In general, a stronger "membership feeling" is desirable, growing together as a Europe-wide non-profit magnetism association.
Such feedback resonates very well with several of the possible actions we identified after our terms as President and Vice-President had started. Thus, after evaluating the survey, we immediately set up three working committees addressing, respectively, Membership, Links with national communities, and Proceedings, to drive the progress. The three committees are made up of members of the board of EMA, the representatives of the different European countries in the General Council, as well as representatives of national magnetism societies. A topic that is also of particular importance – which was also addressed by several participants of the survey – is to integrate young scientists much more into EMA and involve them more directly in EMA activities and decision-making. A respective call for volunteers and opportunities for young researchers will be launched shortly.
The agenda for the three commissions is the following: first meetings are to be held during May 2023, to provide guidelines for the strategy of EMA on these matters. These guidelines will then be discussed by the board of EMA. Finally, they will be submitted to the General Council for discussion and, where relevant, approval at the next meeting at JEMS 2023. On behalf of the magnetism community, we thank all commission members for their time and support for these initiatives and their service to the community.
We would like to emphasize that we are constantly interested in constructive (but also critical) feedback from the community that can help us to improve EMA, and we encourage you to contact us any time in case you have additional suggestions, questions, or would like to get involved in EMA.
With best regards,
Olivier FRUCHART, President
Dennis MEIER, Vice-President