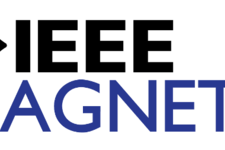 25/07/2022
Nominations for IEEE Magnetics Society Early Career Award are accepted till 31 August.
Description
To recognize an individual, nominated not more than 5 years after completion of his or her PhD, and who has already shown outstanding scientific or technical achievements which have been significantly beyond the average performance of a person at that career level.
Prize
A single annual award of $1,500 to a single recipient, plus up to $500 for travel to the award ceremony, and life membership in the IEEE Magnetics Society.
Eligibility
Members of the IEEE Magnetics Society are eligible
Deadline: 31 August 2022 (web says 31 July, but it should be extended)
More information and nomination form: https://ieeemagnetics.org/society-award/ieee-magnetics-society-early-career-award