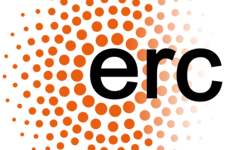 01/04/2022
Results for call 2021 ERC Starting grants have been published. Among these, several projects are related to magnetism.
WEILER Mathias
Technical University Kaiserslautern (DE)
MAWiCS: Magneto-Acoustic Waves in Complex Spin Systems

GARBAN Christophe
University Claude Bernard Lyon 1 (FR)
Vortex: Spin systems with discrete and continuous symmetry: topological defects, Bayesian statistics, quenched disorder and random fields

PELLEGRINO Teresa
Italian Institute of Technology (IT)
GIULIa: Magnetic Hyperthermia for Metastasized Tumor Treatment and Remote Manipulation of Microdevices

All consolidator grants from Physical Sciences and Engineering Domain.