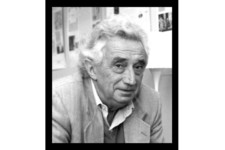 30/07/2021
Igor Dzyaloshinskii, Professor Emeritus of Physics & Astronomy, who made pioneering and groundbreaking contributions to areas that span an entire field of condensed matter physics, passed away on Wednesday, July 14, 2021.
Whlie Igor Dzyaloshinskii made contributions to many aspects of condensed matter physics, in the field of Magnetism his name will remain forever associated to the antisymmetric exchange interaction now bearing his name, related to his work on multiferroics.
More information, e.g., on the website of University of California, Irvine.
Picture Credit: Nordita (Christen Hansen)