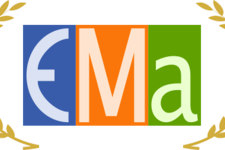 18/11/2020
The 2021 call for the Young Scientist Award is open. Nominations should be sent before January 31, 2020.
The EMA Young Scientist Award is granted every year to a young scientist for theoretical or experimental work performed mostly in Europe, in fields of fundamental or applied magnetism.
The award consists of a certificate, a unique prize - see below :), a monetary award of €2,000, an invitation to attend the JEMS 2022 in Warsaw and the award ceremony, and receive a travel allowance of €500 to that purpose.
Nominations deadline: January 31, 2021; Nomination form