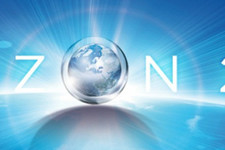 28/06/2017
Magnetism in the selected projects
The results have been published on 16 June 2017 on the EC web site. The global success rates are:
RIA (

Research and Innovation Actions)

: 26 proposals listed for funding / 365 submitted eligible proposals (7.1% success rate)
CSA (

Coordination and Support Actions)

: 2 proposals listed for funding / 9 submitted eligible proposals (22% success rate)
Four projects pertaining to magnetism have been selected:
RIA: ASPIN is planning to utilize the recent discovery of a new relativistic spin-torque phenomenon (which allows an efficient control of antiferromagnetic moments) in exploring antiferromagnetic memory-logic components suitable for the development of future information technologies. Coordinator: Fyzikální ústav AV ČR, v. v. i., Czech Republic.
RIA: COSMICS intends to develop a modelling platform around molecular spintronics and general concepts for efficient strategies to greatly optimize the magneto-transport properties of materials/devices. Coordinator: Commissariat à l'énergie atomique et aux énergies alternatives, France.
RIA: Q-SORT introduces a revolutionary concept whereby the Transmission Electron Microscopy is employed as a Quantum Sorter by introducing a new parallel analysis strategy of the wavefunction to achieve three other high-risk breakthroughs of vast applicability: assessing the Orbital Angular Momentum (OAM) of plasmonic resonances in select nanoparticles, achieving atomic-resolution magnetic dichroism, and identifying different proteins based on selected properties. Coordinator: Consiglio Nazionale delle Ricerche, Italy.
CSA: FuSuMaTech is a dedicated and large scale silo breaking programme which will create a sustainable European Cluster in applied Superconductivity by enlarging the innovative potential especially in High Field NMR and MRI, opening future breakthroughs in the brain observation. Coordinator: Commissariat à l'énergie atomique et aux énergies alternatives, France.