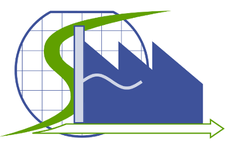 22/09/2016
Promote Spintronic research and innovation in Europe
The SpinTronicFactory is a European network founded in 2016, with mission to promote research and innovation in Europe based on spintronics. It is based on a legal Memorandum of Understanding involving academic and industrial actors all across Europe.
The main objectives of the SpinTronicFactory are:
Increase the industrial impact of spintronic applications in the European Union
Develop synergies among Key Enabling Technologies (KETs) and different H2020 programs (FET, NMBP, ICT, ITN)
Create links with other industrial networks as for example EFFRA, AENEAS, etc.
Build new synergies among partners and potential consortia for future EU calls
Improve visibility of spintronics in EU and work on the related dissemination
For more information about partners, actions, way to join, please visit the web pages of SPinTronicFactory.