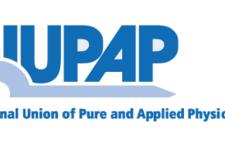 30/07/2017
Call for nominations open! Deadline for nominations: August 31, 2017.
Among the goals of IUPAP is to encourage research and education. An important instrument is our highly prestigious scientific awards program.
This year, the IUPAP C.9 Magnetism Commission awards the Young Scientist Prize. The nominated candidate must not have completed more than eight years of research after the doctorate by the nomination date, with allowances for military service and parental leave. The award consists of a certificate, a medal and a monetary award of $1,000. The awardee will be invited to present his or her results at the next forthcoming ICM 2018 in San Francisco.
More information HERE.